Rawmarsh Community School believes that a school uniform allows equality and fairness for all and that it prepares young people for the world of work; it also has a major influence on discipline, helps foster a calm and business-like atmosphere and gives an early indication of whether a student is "off measure".
The expectations are clear and non-negotiable; all students are expected to wear the correct uniform. We are grateful for parental support in all matters concerning uniform and hope that it will be worn with pride and a sense of belonging to our school community.
If you are unsure whether or not certain items of uniform meet our uniform requirements please check with school before you purchase them.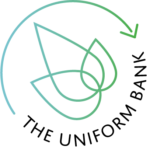 At a time when a lot of families are tightening their belts, we're aware that many could benefit from a little extra support when it comes to buying school uniforms and other essentials – such as coats and PE kits – that children need for school. That's why we've created a Trust-wide Uniform Bank of good quality, new and used items – providing a sustainable way to recycle and repurpose school uniforms.
For more information and to request uniform from the Uniform Bank, visit the WPT website:
All school uniform items can be purchased from:
Pinders School Wear
College Street
Rotherham
S60 1QB
01709 720043
Johnny D
33 Howard Street
Rotherham
S65 1JQ
01709 370032
Black tailored trousers or skirt with Wickersley Partnership Trust logo displayed on upper part of leg and the Approved School Trouser (AST) stitch
White shirt
RCS black jumper or cardigan with school logo and Wickersley Partnership Trust logo
Clip on school tie
Plain black leather/leather look shoes with no logos
Black and white zip/panelled hooded top with school logo
Black and white panelled sports shorts with school logo – black
OR – Black Jogging bottoms/leggings with school logo
Black sports polo t-shirt with school logo
Black football socks
Trainers
Please note:
Clean training shoes are required for PE lessons.
Football boots and hockey boots are not essential for PE lessons.
Jewellery must never be worn during games or PE lessons.
Hair should be tied back.
Please put your son's/daughter's name onto items of PE kit.