Rawmarsh Community School Governing Body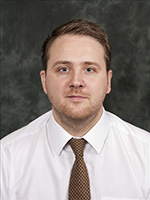 Since leaving University in 2005 I have always worked in Education performing a number of different roles with different responsibilities. I was appointed at Rawmarsh Community School as Student Progress Leader in 2011 with one of my key objectives being to take a lead role within the pastoral support team. 
Having worked at Rawmarsh for over 6 years I care greatly for all stakeholders who are involved with ensuring that our students get the best possible opportunities to progress as young people.
The opportunity of becoming a member of the governing body is personally a very exciting one, it will give me the chance to not only give a greater insight to existing members of the daily work that is completed at Rawmarsh but will also allow me to experience other aspects of running a secondary school.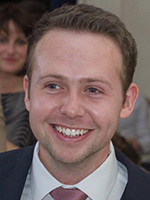 I have worked in a variety of roles in education and employment throughout my career. Early on I worked in careers advice and guidance in South Yorkshire.  After this I progressed in to the development of qualifications, apprenticeships and related products. I have experience of working for professional bodies and employer led organisations in a range of occupational areas.
Since 2018 I've worked for an awarding organisation called NOCN.  I currently work as Product Manager for Maths, English and Digital qualifications. In this role I use a range of techniques to evaluate, enhance and manage products and services.
I live in Rotherham with my wife and two daughters and in our free time we enjoy seeing friends and family as well as going for walks and days out.
I hope to be able to use my experience of working in the further education sector to help the senior leadership team at RCS to continue to create and develop a supportive environment where every student can thrive and progress.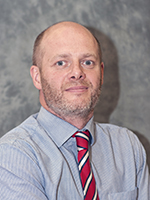 I started work as a Science teacher at a small school in Barnsley in September 1993. I arrived at Rawmarsh in 2001 and have been a member of staff at the school ever since.
I am married to Louise who is also a teacher, and have two children currently at primary school. I live on the outskirts of Sheffield although I am originally from Haydock, a village between Manchester and Liverpool. I care deeply about the young people of our school and the wider community in general and I hope that being appointed to the Governing body at Rawmarsh will allow me to support the Leadership Team in moving the school forward over the coming years.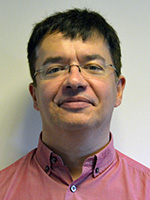 For virtually all of my career I have worked in the IT sector for a large bank. I currently manage a global team of IT staff focussing on global payment technologies.
I moved to Rawmarsh 20 years ago and once my children were born I took more of an interest in education. This led me to become a parent governor for a number of years at an RCS feeder school. As my children moved to RCS I also then became a parent governor at RCS.
Personally I believe that education, both in academic subjects but also in people skills, is key to setting up our youngest members of society with the best chance of success in the future.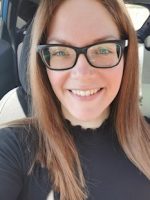 For the past 15 years I've worked for a leading Telecommunications company and currently work as a Change and Regulation Manager. This means working with internal and external regulators and auditors, ensuring my company is compliant, as well as looking at policies and procedures and how these can be improved.
I live in Rotherham with my husband and two children, who both attend another secondary school within the Wickersley Partnership Trust.
Watching my two children experience the secondary school environment, SENDCo, GCSEs and day-to-day challenges, has helped me gain an understanding of what 'good' looks like and how I can help drive change and improvements within the school. 
The Chair of Governors can be contacted via the Clerk to the Governing Body at clerk@wickersleypt.org, or by writing to:
Chair of Governing Body
Rawmarsh Community School
Monkwood Road,
Rawmarsh,
Rotherham,
South Yorkshire,
S62 7GA
Do something inspiring today – become a school Governor. Make a difference and develop your own skills!
Wickersley Partnership Trust consists of a group of thirteen Primary and Secondary schools predominantly in Rotherham. The children and young people it serves are aged from three to eighteen and total almost seven thousand! Each school is supported by its own community based Local Governing Body made up of parents/carers, local community representatives and businesses.
Schools across the country require people to volunteer as Governors on their Local Governing Bodies. Despite the fact that an estimated 250,000 people volunteer in this way each year, there is still a shortage.
So, why not give back and help give children and young people the best start in life, whilst developing your own skills in a way which can benefit your career. We like to think of it as a win-win situation!